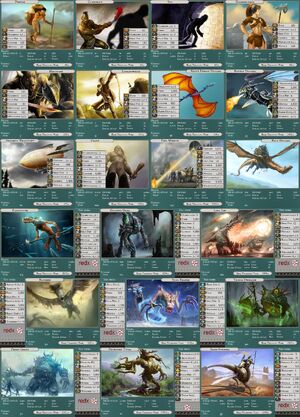 Alle Truppen können in Garnisonen in der Hauptstadt und in den Trainingslagern der Vorposten trainiert werden. Um bessere und stärkere Truppen zu trainieren müssen auch Garnisonen und Trainingslager dem Level entsprechend hoch sein. Je höher das Level der Garnisonen und Trainingslager und mit jedem weiteren Gebäude, verringern sich die Trainingszeiten der Truppen.

















Pages in category "Truppen"
The following 7 pages are in this category, out of 7 total.
Ad blocker interference detected!
Wikia is a free-to-use site that makes money from advertising. We have a modified experience for viewers using ad blockers

Wikia is not accessible if you've made further modifications. Remove the custom ad blocker rule(s) and the page will load as expected.