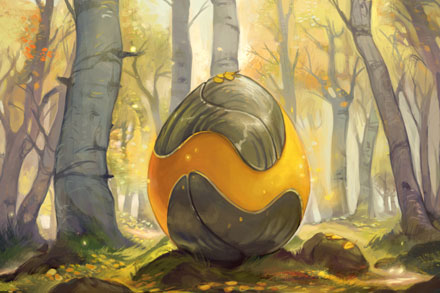 Ein neuer Drache ist im Rad der Fortuna aufgetaucht! Dieser Drache, Wolldrache genannt, wurde nie zuvor gesehen! Nur sehr wenig ist über ihn bekannt. Man sagt aber, dass er in der Lage ist, bei einigen Truppen die Reichweite zu erhöhen. Diese seltenen Geschöpfe werden ohne Zweifel sehr wertvoll für diejenigen sein, die nach größerer Macht streben.
Der Königliche Wolldrache verfügt über die folgenden Eigenschaften:
Langbogenschütze Fernkampf-Angriff III (+3,5 %)
Leben des RIesen IV (+4 % - Exklusiv!)
Panzerbrechend IV (-9 %)

Am Rad der Fortuna kannst du das Geheimnis des Wolldrachens lüften!
pro Drehung werden 10 Rubine benötigt
insgesammt müssen fünf Schlüssel gewonnen werden
Ein "Geläufiger Wolldrache" kann auch in Drachhenheim gezüchtet werden, hierfür muss ein weiblicher Bernsteindrache und ein mänlicher Heliodrache gepaart werden.
Zeit bleibt bis zum 14.01.2013 21.00 Uhr


Ad blocker interference detected!
Wikia is a free-to-use site that makes money from advertising. We have a modified experience for viewers using ad blockers

Wikia is not accessible if you've made further modifications. Remove the custom ad blocker rule(s) and the page will load as expected.